Consumers expose themselves to risks on a regular basis. From the household products that they know and depend on to the tools they use to do business, the hazards that surround people are often unseen until they result in serious injuries or financial losses.
At Ascend Legal Group, we don't think that consumers should have to settle for constantly being in harm's way. That's why we use our legal knowledge and compassionate advocacy to fight for those who were wronged by unsavory business practices. Our consumer litigation team is always ready to come to your aid when resolution appears impossible.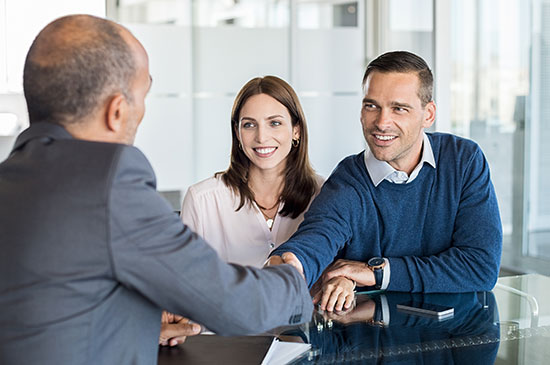 Consumer litigation isn't just for people who've sustained serious injuries due to defective products. It can also help individuals who experience financial losses after bad business practices expose them to fraud by letting their personal information leak online. Some consumers take their fights directly to the firms that misled, cheated or abused them.
Consumer litigation is all about restoring balance to the system. Although the U.S. is a capitalistic society, the reality is that markets aren't as unbiased as many business leaders might proclaim. Protectionism, lobbying and other political factors have combined to stack the odds in favor of companies, and many consumers are getting left out in the cold.
Ascend Legal Group's consumer law team gives ordinary people a stronger voice by powering their quests to make things right. By tenaciously pursuing lawsuits and settlement awards against companies that failed to uphold their social responsibility, we're helping people secure the funds and resources they need to recover after things go wrong.
Choosing a Smart Consumer Litigation Strategy
There are many ways to get restitution from a company that betrayed its clients. For instance, different states and the federal government have enacted a variety of consumer protection laws that allow individuals and families to seek statutory damages and medical bill compensation. In some cases, companies are even open to out-of-court arbitration.
No matter how they decide to resolve their issues, consumers need reliable aid. Suing companies, attending hearings and joining class-action lawsuits are all time-consuming, confusing activities. It's helpful to have a guide that knows how to nudge things in the right direction.
Talk to Our Aggressive Representatives
Being mistreated by a company doesn't have to be the end of the story. Ascend Legal Group makes it easy to explore better options by offering free consultations, so start the conversation today.