Filing for bankruptcy may be preferable to sinking in debt, but it's by no means an easy way out. Thanks to regulatory hurdles and the possibility of creditors pushing back, the same legal frameworks designed to protect consumers are often used to their disadvantage.
Talking to one of our team members can help. At Ascend Legal Group, we offer a variety of services that make it easier to choose the right kind of bankruptcy and see the filing process through to a favorable outcome. Our free case evaluations also mean that those in debt trouble don't have to worry about whether they can afford to get out of it.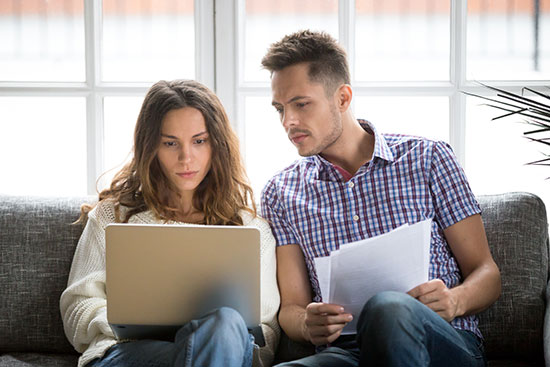 Educating People About Bankruptcy Protection
Bankruptcy is the legal state of being protected from certain kinds of debt collection and creditor actions. It comes in a number of forms that cater to different consumer situations. For instance, many debtors file for Chapter 7 to repay their debts by having a neutral third party sell off their nonessential assets in a process known as liquidation. Someone with sufficient income or financial means to repay over time might file for a Chapter 11 or Chapter 13 restructuring bankruptcy that grants them more control over their repayment terms.

These are just a few of the most common bankruptcy options. Since every situation is different, it's vital to get informed as early as possible and work with a legal group that can keep things on track during the filing process.
What Does It Take to Receive Bankruptcy Protection?
Bankruptcy courts judge each filing on a case-by-case basis. For instance, someone who filed for bankruptcy previously might be deemed ineligible to file again until they wait for a few years. Creditors can contest restructuring plans on a variety of grounds, and debtors often have to attend counseling sessions before receiving protected status.
The good news is that working with a bankruptcy specialist can make it significantly easier to get over the hurdles. From helping filers prepare for their court hearings to strengthening petitions by gathering supporting evidence of financial need, Ascend Legal Group is radically transforming the way regular consumers use bankruptcy to brighten their futures.
Bankruptcy is supposed to help consumers, and we believe in making sure that it does.
Our legal knowledge, tenacity and understanding are precisely what you need to file confidently, so why not take control of your debt situation? Reach out to our office for a free consultation now.