When someone wrongs a consumer, what can the victim do? After all, fighting a business or corporate defense team in court can seem like an impossible task. This is especially true for people who have other things to think about, like caring for their families, going to work and trying to lead happy, stress-free lives.
Ascend Legal Group acts as the missing link between consumers realizing that they want to stand up for themselves and actually taking decisive action. Our track record of successful courtroom and negotiating-table experiences give us the knowledge and connections needed to help ordinary Americans explore their options. By guiding them forward, we're making it easier to be a consumer and feel protected.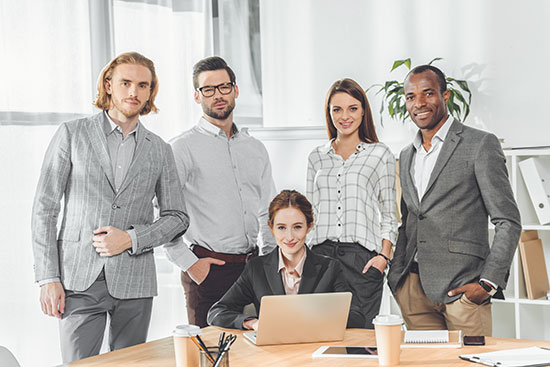 We Offer a Broad Range of Comprehensive Legal Services
No legal action is complete without smart planning and consistent guidance. Unlike some law firms, we never abandon our clients to their own devices or leave people feeling lost in the dark. We bring clarity to legal processes that might overwhelm even the most passionate of consumer rights advocates, and we're proud to assist you no matter what or whom you're up against:
FDCPA: Being in debt is even worse when collectors ignore the rules and engage in abuse or deception. We use the Fair Debt Collection Practices Act, or FDCPA, to help consumers fight back by seeking monetary compensation.
Bankruptcy: Bankruptcy protection is a potential source of relief for many households, individuals and entrepreneurs who want to move up in life. We help by teaching people how to use this tool correctly and shepherding them through the complete filing process.
Consumer Litigation: Businesses that defraud, abuse or mislead consumers can cause them serious physical harm, mental trauma and financial losses. Our aggressive litigation turns the tables by putting real power back into the hands of those who've been wronged.
Consumer Rights: Consumer rights vary from place to place, and the distinctions have significant impacts on the outcomes of things like lawsuits. Our team keeps people informed all the way through so that they can pursue compensation confidently.
Being a consumer shouldn't be fraught with risk, but it can definitely seem that way.
Why not make the most of your economic power by flexing your rights with our help? We don't stop working until we've clarified your position and explored every possible option, so get in touch today. Schedule your free case assessment by contacting Ascend Legal Group.